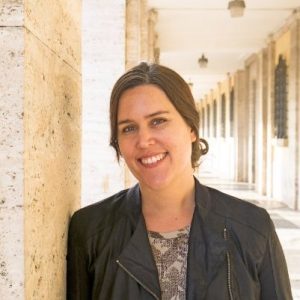 I earned my PhD in Italian Studies from New York University in 2013. I have been a visiting scholar at the University of Aegean (Rhodes, Greece) and the Gennadius Library (Athens Greece) while holding a Fulbright Scholarship to Greece. I have also held a postdoctoral position in History from the European University Institute in Florence, and an Andrew R. Mellon Multi-Country Research Award from the Council of American Overseas Research Centers.
My research interests integrate the methods of Cultural Studies with History. How can we critique culture 'from below'? How do we move past frequent antinomies of postcolonial studies: such as metropole in opposition to colony, and nation in opposition to empire? When do we say an empire ends and the postcolonial period begins? With these issues in mind, I explore issues of identity, belonging, citizenship and mobility from the nineteenth century to their afterlife in the contemporary Mediterranean.
I have taught Italian language and culture courses at New York University and Pace University in New York City, as well as at the NYU campus in Florence, Italy. I have also taught European history courses as a Max Weber Fellow at the European University Institute in Florence. Currently, I am working on a book drawn from my dissertation about Italian colonialism in the Dodecanese Islands in Greece that is entitled Fascism's Mediterranean Empire: Identity and Rule in the Greek Islands (1912-47).