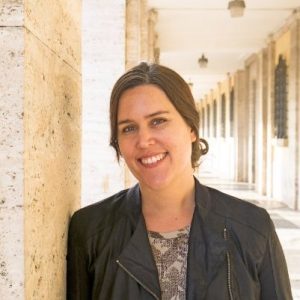 What does belonging to a nation mean in a globalized world? Why do national and regional identities persist though we live in an increasingly connected society? While this question seems to be a recent one, the Mediterranean world has for centuries illustrated the tension between isolation and connection. As a scholar, I interrogate the historical demand for labels about identity, belonging, and citizenship, and show how the connectivity of the Mediterranean region has often dislocated such categories. My publications document Italy's forgotten colonial past in the Mediterranean, and shed light on how contemporary debates about migration and European integration echo longstanding debates about identity and belonging in Southern Europe.
I have taught Italian and Mediterranean studies courses at UC Berkeley, San Francisco State University, New York University, and Chabot Community College. My research integrates the methods of literary studies with history and cultural anthropology. I have held a Fulbright Scholarship to Greece, and an Andrew R. Mellon Multi-Country Award for research on the Mediterranean region, and a Max Weber postdoctoral fellowship from the European University Institute in Florence. I completed my PhD in Italian Studies from New York University.
I am working on a book drawn from my dissertation about Italian colonialism in the Dodecanese Islands in Greece. It is provisionally entitled Belonging in the Archipelago: Italian Identity and Rule in the Greek Islands (1912-47).